3040
Mar 12, 2019 5:48:00 PM EDT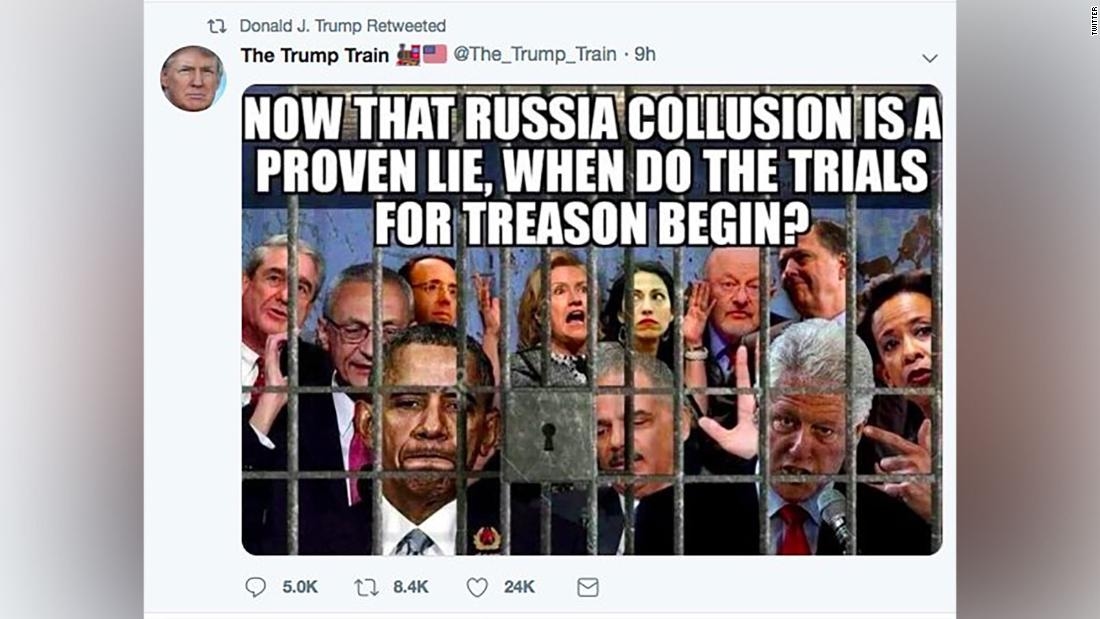 181128145528-01-trump-rt-112818-super-tease.jpg
Promises made? Promises (soon-to-be) kept? Has POTUS made a statement/assertion that didn't end up being proven correct? Change We Can Believe In. When They Go Low, We Go High. Let Freedom Ring! Q
2821
Feb 19, 2019 7:48:33 PM EST
>>5
2725
27 (/pb) Thoughts and prayers. May you be comforted by the outpouring of love surrounding you. Q
2725
Feb 14, 2019 11:46:33 PM EST
Chatter - Bill & Hillary's 'public' health will begin to rapidly deteriorate. Q
2593
Dec 12, 2018 11:22:53 AM EST
936
Mar 10, 2018 6:07:05 PM EST
Mar 10, 2018 5:57:14 PM EST
Q
!UW.yye1fxo
ID: 4d8e72
No. 617965
>>617965 The Nazi order. NWO [N does not refer to "New"]. The Sum of All Fears. NK. POTUS. Hostage. Threat. DISARM. Stage SET. FREEDOM. Q
935
Mar 10, 2018 5:57:14 PM EST
584
Jan 22, 2018 2:16:08 PM EST
Jan 22, 2018 2:14:58 PM EST
Anonymous
ID: 47a6de
No. 127246
This entire shutdown exercise was Schumers attempt to put Trump in his place. He failed spectacularly.
>>127246 Thank you for visiting the WH. FEAR. Q
7 post(s) found containing "2725".
---
Due to censorship/tortious interference, we've lost all income we used to pay for the servers, language translations, services, etc. Please consider making a donation to help support our work & expenses. ThanQ!
bc1qegpu20fevgwc39l0eagdvghegjgsg7gct5m9uk
Social Media
TRUTH Social @qalerts • Gab @qalerts • Rumble