2648
Jan 05, 2019 7:09:17 PM EST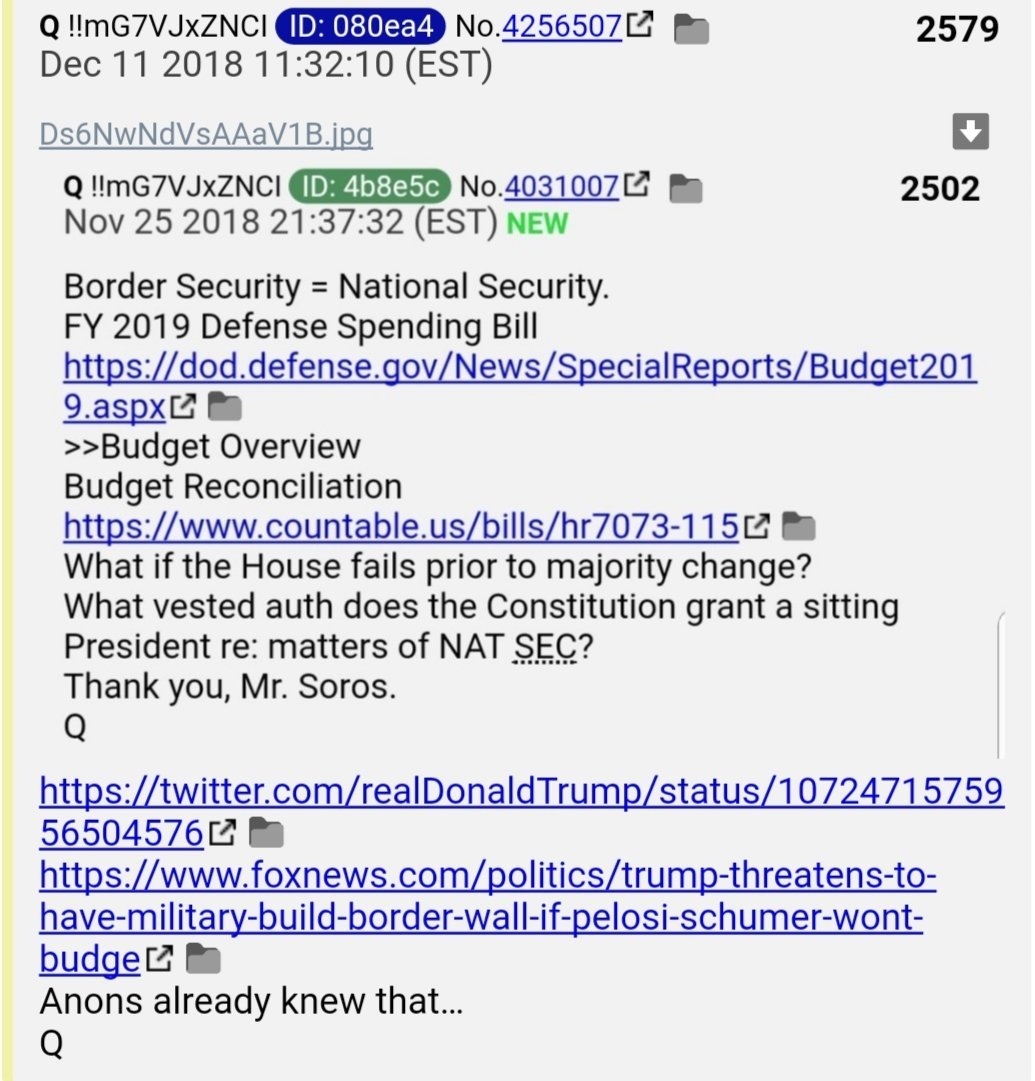 https://twitter.com/maggieNYT/status/1081693680291991552
Several days? What if this was always the plan? Justice K. Timing is everything. Why deploy vested powers of the Office of the President (under 'verifiable' matters of National Security) when you can instead unveil America's TRUE ENEMY? Public awakening.
https://wikileaks.org/podesta-emails/emailid/7524
"We have has a very good relationship with Maggie Haberman of Politico over the last year. We have had her tee up stories for us before and have never been disappointed. While we should have a larger conversation in the near future about a broader strategy for reengaging the beat press that covers HRC, for this we think we can achieve our objective and do the most shaping by going to Maggie." You are not safe. Q
---
Due to Apple & Google pulling all Q apps, as well as Shopify pulling our store, we've lost all income we used to pay for the servers, language translations, Pushed app, etc. Please consider making a donation to help support our work & expenses. ThanQ!
Social Media
Parler @QAlerts
|
Gab @QAlerts
|
CloutHub @QAlerts