Currently displaying post dates/times in Eastern time. To set your timezone or to make this notice go away, use the cogs icon at the upper-right to (re)select your timezone.
89
Nov 05, 2017 1:35:58 AM EDT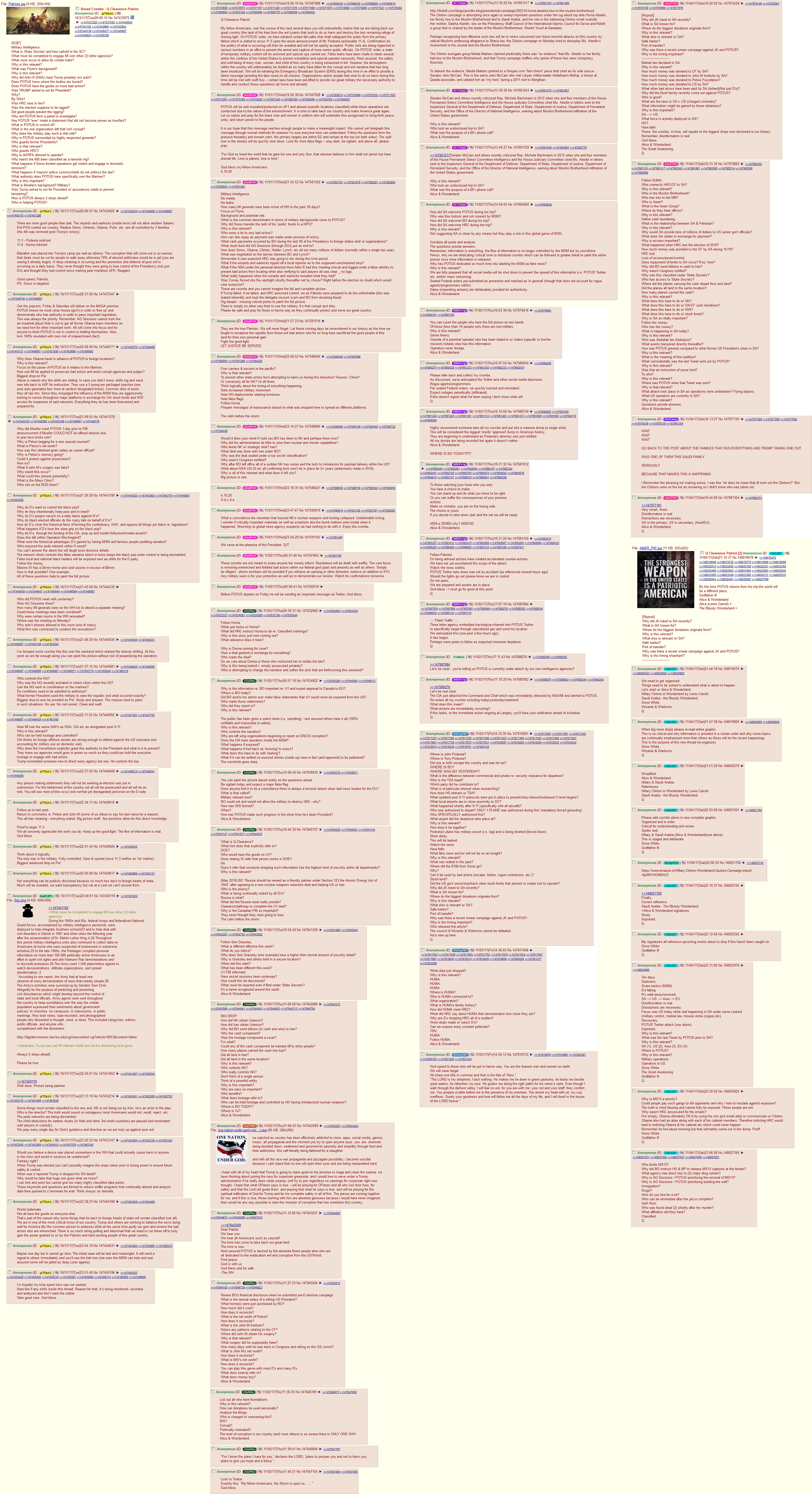 >>148028438 >>148028505 >>148028612 >>148028634
>>148028820 Thank you Anon. FBI/MI currently have open investigation into the CF. Why didn't Comey drop this? Who was the FBI director during the Haiti crisis? How many kids disappeared? How much money was sent to CF under disguise of Haiti relief and actually went to Haiti? What countries donated big money to CF? SA? Why is this relevant? Snow White Q
---
Get your QAnon swag @ shop.QAlerts.app.