3229
Mar 27, 2019 7:46:52 PM EDT
Mar 27, 2019 7:41:00 PM EDT
Anonymous
ID: 90cd6e
No. 5929491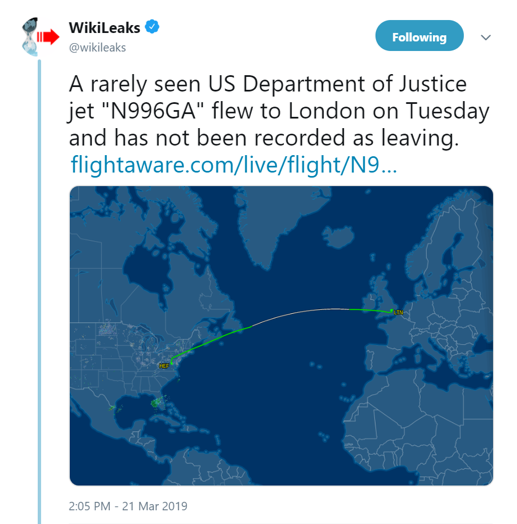 1a45ecad2992cd71a3a4ef98cc0ac01711491f9787e1c4161f00d41779b6db93.png
Screenshot_20190327-182603_Chrome.jpg
Think plane tracking? So is the DOJ plane in the UK picking up another passenger besides the CP king? Christopher Steele is key to the dossier & basis for the FISA, and would probably have an indictment. Is he getting shipped over here to the US? Are we going to be seeing him in front of the Senate? UK is helping to DECLAS FISA.
>>5929491 Reference correct. Details [CLAS 1-99] Q
---
Due to Apple & Google pulling all Q apps, as well as Shopify pulling our store, we've lost all income we used to pay for the servers, language translations, Pushed app, etc. Please consider making a donation to help support our work & expenses. ThanQ!
Social Media
Parler @QAlerts
|
Gab @QAlerts