Currently displaying post dates/times in Eastern time. To set your timezone use the cogs icon at the upper-right.
3189
Mar 25, 2019 7:09:56 PM EDT
Mar 25, 2019 6:32:31 PM EDT
Anonymous
ID: b8097a
No. 5889046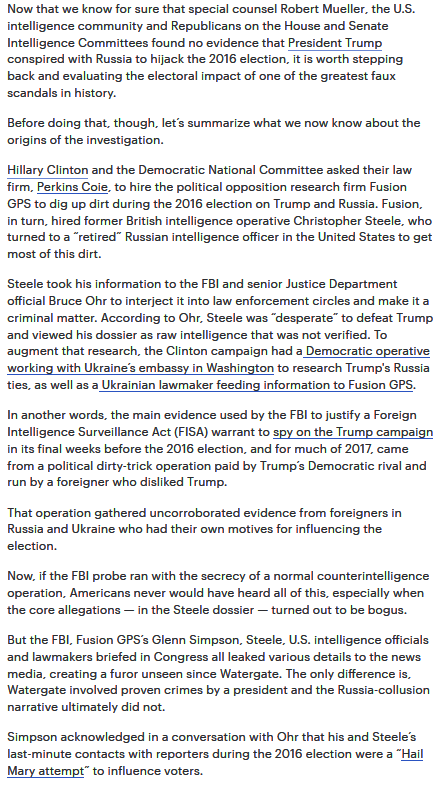 John Solomon's Latest
Trump-Russia collusion story did affect an American election … the one Dems won in 2018. My latest column
thehill.com/opinion/campaign/435700-trump-russia-collusion-did-affect-an-american-election-the-one-in-2018 twitter.com/jsolomonReports/status/1110304960246362112
>>5889046
---
Get your QAnon swag @ shop.QAlerts.app.