2255
Sep 21, 2018 3:17:01 PM EDT
Sep 21, 2018 2:51:11 PM EDT
Anonymous
ID: 0d687e
No. 3124058
YEP! [RR] tried twice to see POTUS, and both times POTUS refused….NOW we know why, the sorry SOB trying to setup POTUS for a sting.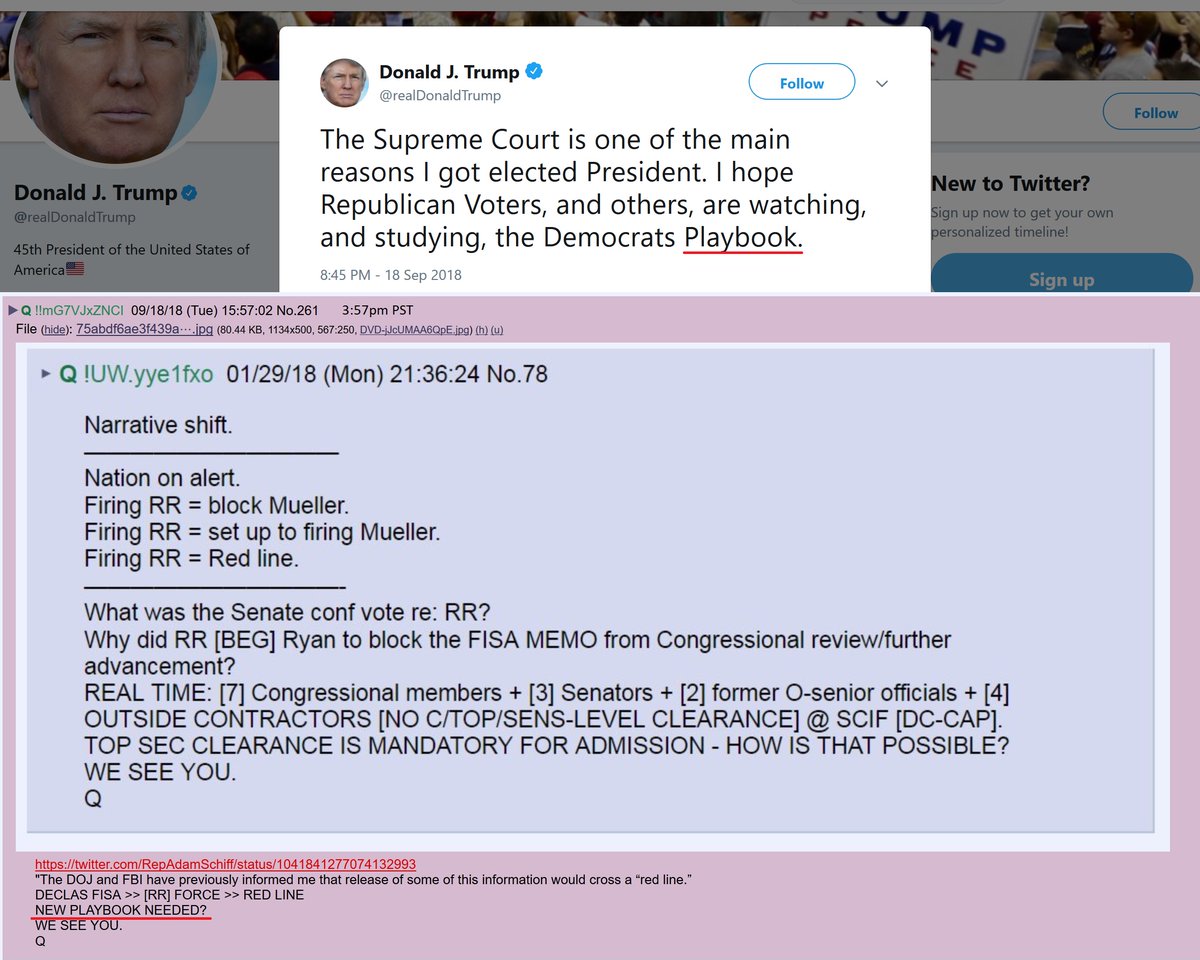 62e7efd10462376b17163c7075e721482c9a106cb2eb7c51ad32cbb3834e6b97.jpg
>>3124058 Think PLAYBOOK. Think NYT article. Think [RR] meetings push. PANIC!!! CLOCKWORK. Q
---
Due to Apple & Google pulling all Q apps, as well as Shopify pulling our store, we've lost all income we used to pay for the servers, language translations, Pushed app, etc. Please consider making a donation to help support our work & expenses. ThanQ!
Social Media
Parler @QAlerts
|
Gab @QAlerts