1696
Jul 25, 2018 11:20:09 AM EDT
Jul 25, 2018 11:18:38 AM EDT
Anonymous
ID: 07ebfe
No. 2279471
Jul 25, 2018 11:18:14 AM EDT
Q
!CbboFOtcZs
ID: 6532f9
No. 2279465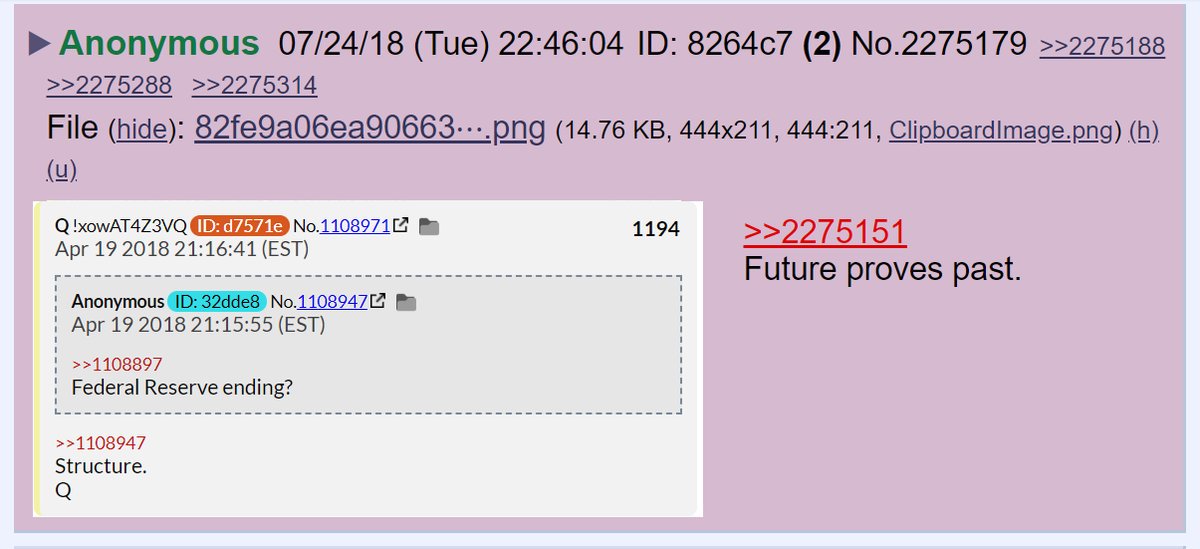 28235DA5-7729-497B-9231-B3B1CEC56262.jpeg
>>2279465 morning Q!
>>2279471 Happy days ahead, Patriot! Q
---
Due to Apple & Google pulling all Q apps, as well as Shopify pulling our store, we've lost all income we used to pay for the servers, language translations, Pushed app, etc. Please consider making a donation to help support our work & expenses. ThanQ!
Social Media
Parler @QAlerts
|
Gab @QAlerts