1387
May 16, 2018 4:36:31 PM EDT
May 16, 2018 4:32:08 PM EDT
Q
!4pRcUA0lBE
ID: 6380d3
No. 1434153
May 16, 2018 4:26:23 PM EDT
Anonymous
ID: ae3548
No. 1434062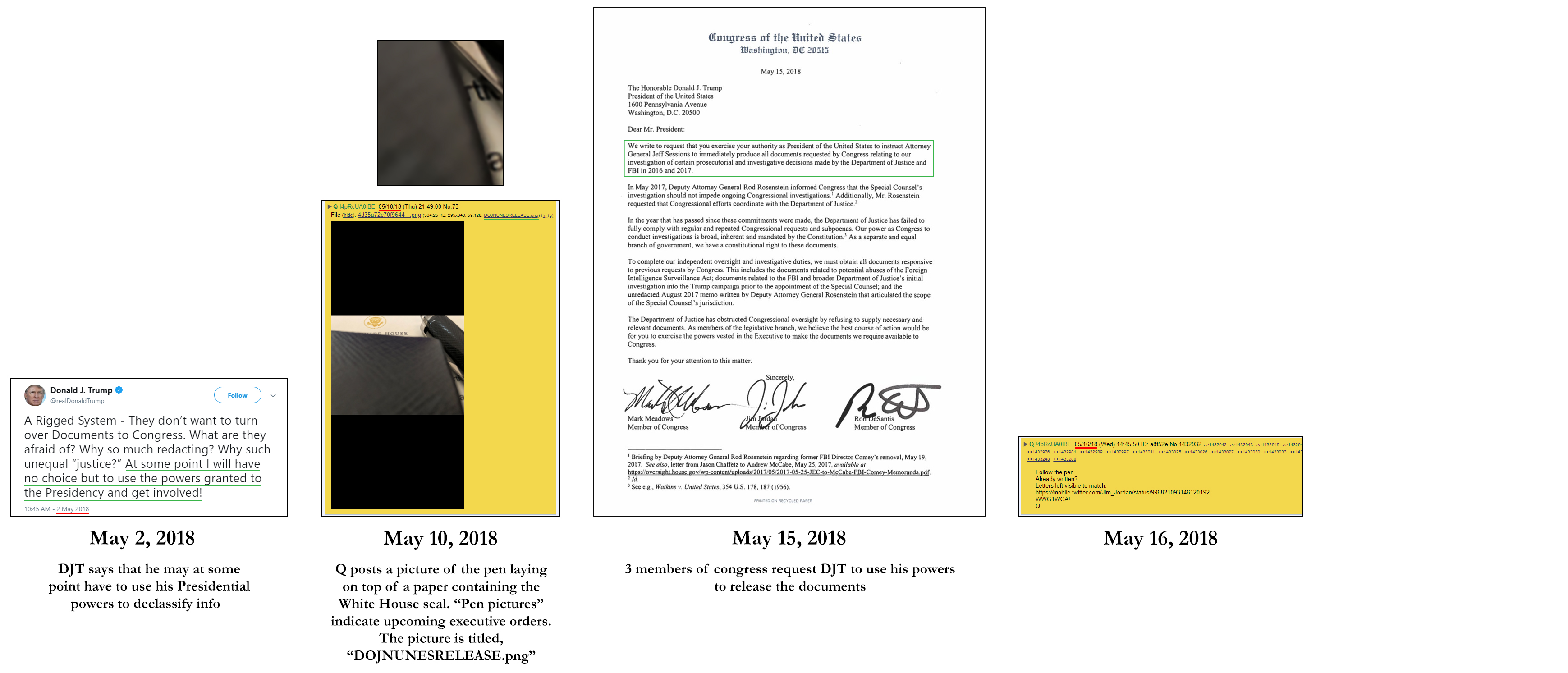 8caaed453c4d8277347070be229b5acdf2c553640b966582fb1d344770dca9a7.jpg
>>1434041 You just asked us to follow the pen. Why is everyone trying to establish this with letter. Shouldn't we wait untill it comes out? The report.
>>1434062 EO unreleased. Today was the precursor. It must be requested 'officially' first, correct? Q
>>1434153 "FREEDOM" Caucus. 2015. Coincidence? Q
---
Due to Apple & Google pulling all Q apps, as well as Shopify pulling our store, we've lost all income we used to pay for the servers, language translations, Pushed app, etc. Please consider making a donation to help support our work & expenses. ThanQ!
Social Media
Parler @QAlerts
|
Gab @QAlerts