4760
Sep 24, 2020 3:54:15 PM EDT
Sep 24, 2020 3:40:58 PM EDT
Anonymous
ID: d13903
No. 10771959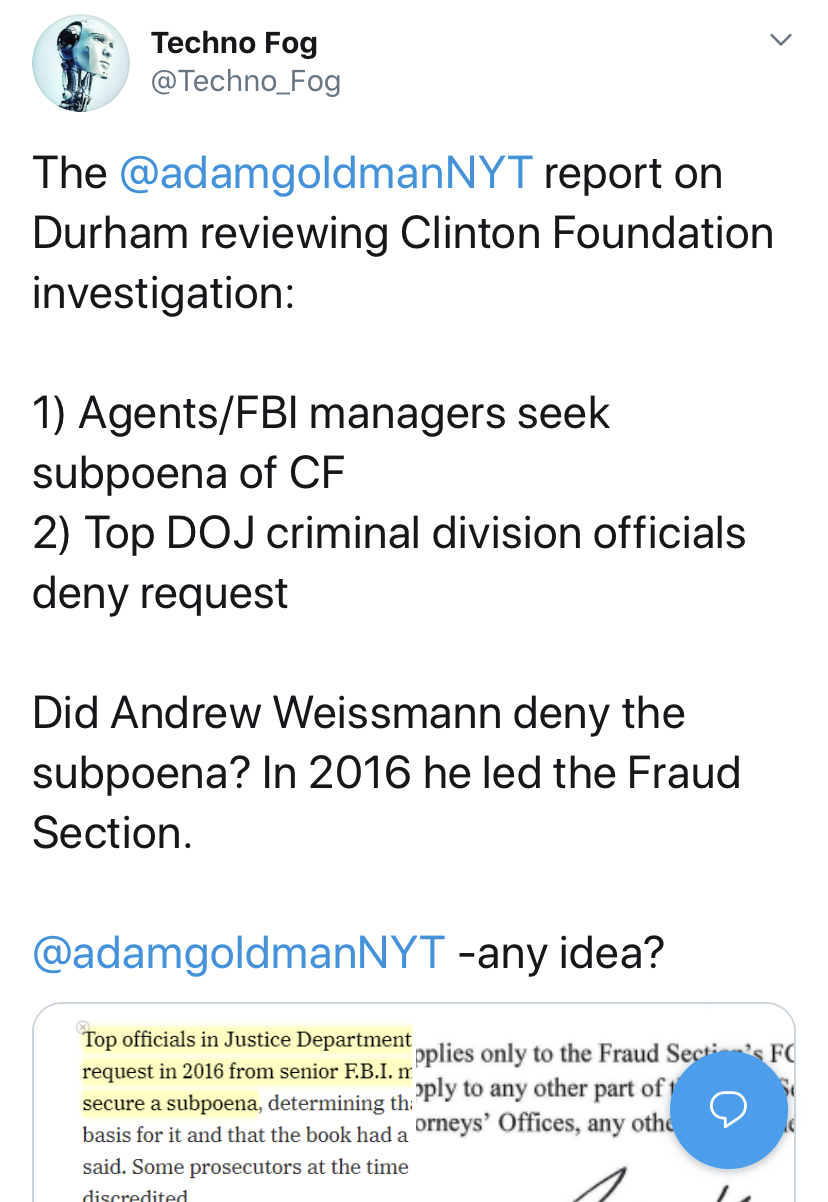 71DDA1F9_AB80_4D48_8818_64974065C0FC.jpeg
https://mobile.twitter.com/Techno_Fog/status/1309214886401114115
The @adamgoldmanNYT report on Durham reviewing Clinton Foundation investigation: 1) Agents/FBI managers seek subpoena of CF 2) Top DOJ criminal division officials deny request Did Andrew Weissmann deny the subpoena? In 2016 he led the Fraud Section. @adamgoldmanNYT -any idea?
>>10771959 Timing can be derived from picture. Anons have always known. Have faith in your research. Q
---
Due to Apple & Google pulling all Q apps, as well as Shopify pulling our store, we've lost all income we used to pay for the servers, language translations, Pushed app, etc. Please consider making a donation to help support our work & expenses. ThanQ!
Social Media
Parler @QAlerts
|
Gab @QAlerts
|
CloutHub @QAlerts