Currently displaying post dates/times in Eastern time. To set your timezone or to make this notice go away, use the cogs icon at the upper-right to (re)select your timezone.
2757
Feb 17, 2019 1:39:14 PM EST
Feb 17, 2019 1:38:05 PM EST
Q
!!mG7VJxZNCI
ID: 25f1af
No. 5225094
Feb 17, 2019 1:29:31 PM EST
Anonymous
ID: d4d3e6
No. 5224943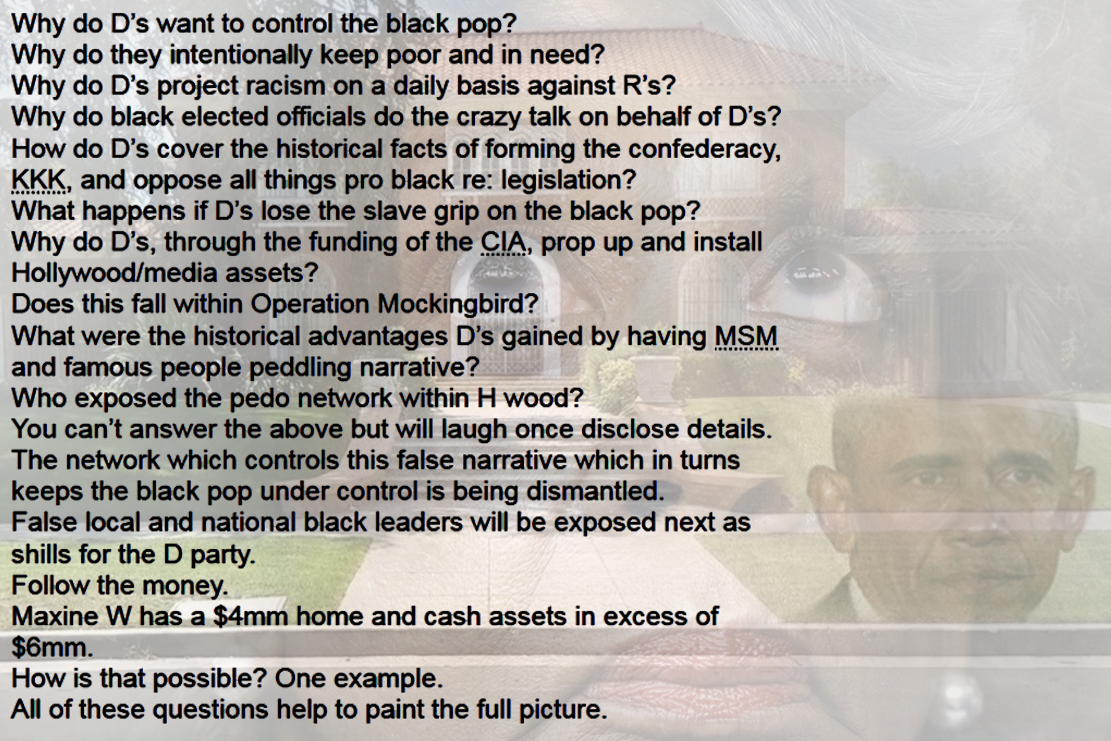 Q_BiteCrumbs_20171101_black pop.png
>>5224931 black pop waking up?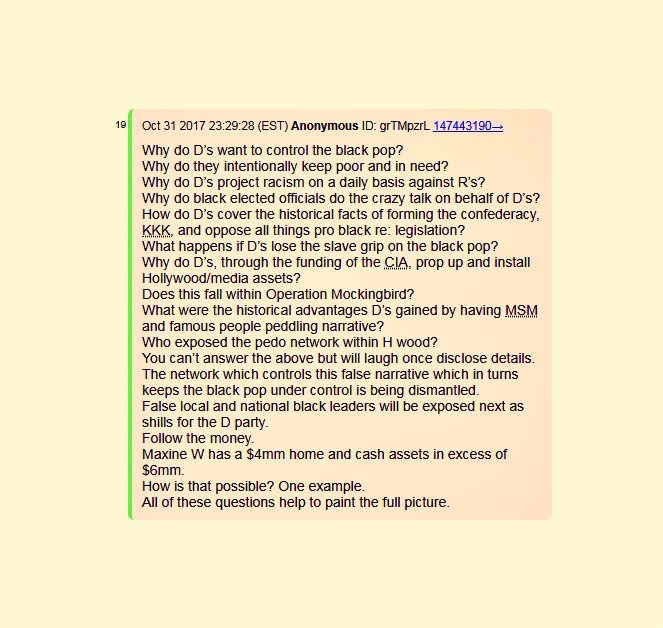 >>5224943 Date posted (early)? Oct 31 2017 Prior to the black pop awakening? Why did we emphasize as important? When you are awake we can see clearly. Q
>>5225094 Swap 'we' for 'you'. On the move. Q
---
Get your QAnon swag @ shop.QAlerts.app.