Currently displaying post dates/times in Eastern time. To set your timezone or to make this notice go away, use the cogs icon at the upper-right to (re)select your timezone.
2099
Sep 06, 2018 5:00:31 PM EDT
Sep 06, 2018 4:49:28 PM EDT
Anonymous
ID: 3a80bb
No. 2907383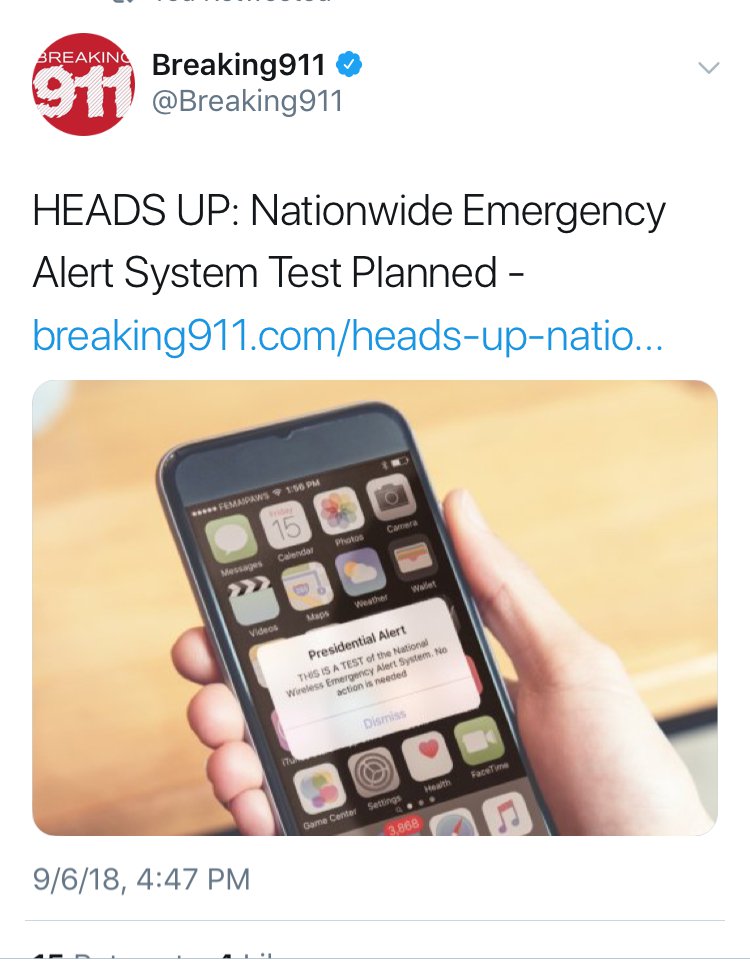 46480B2E-DF10-4118-975A-1A34DD7B626F.jpeg
HEADS UP: Nationwide Emergency Alert System Test Planned - breaking911.com/heads-up-natio…
>>2907383
---
Get your QAnon swag @ shop.QAlerts.app.