1953
Aug 28, 2018 4:52:50 PM EDT
Aug 28, 2018 4:43:19 PM EDT
Q
!!mG7VJxZNCI
ID: f2dcba
No. 2770117
Aug 28, 2018 4:41:01 PM EDT
Anonymous
ID: 822c66
No. 2770076
>>2770052 …and Iron Eagle??????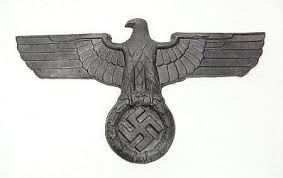 >>2770076 Double meanings exist. Q
>>2770117 Stay LOCAL (U.S.) GLOBAL = reflection of LOCAL. Think MIRROR. Know your enemy. "Every battle is won before it's ever fought." Knowledge is POWER. Q
For only a $2.99 donation, get notifications on your Android device when Q drops with our "DonationWare" Android app. Please donate for this app as it takes additional manpower and resources. Sadly, you'd be surprised how few do.
Download
---
Social Media
TRUTH Social @qalerts • Gab @qalerts • Twitter @QAlertsApp