1950
Aug 28, 2018 4:12:23 PM EDT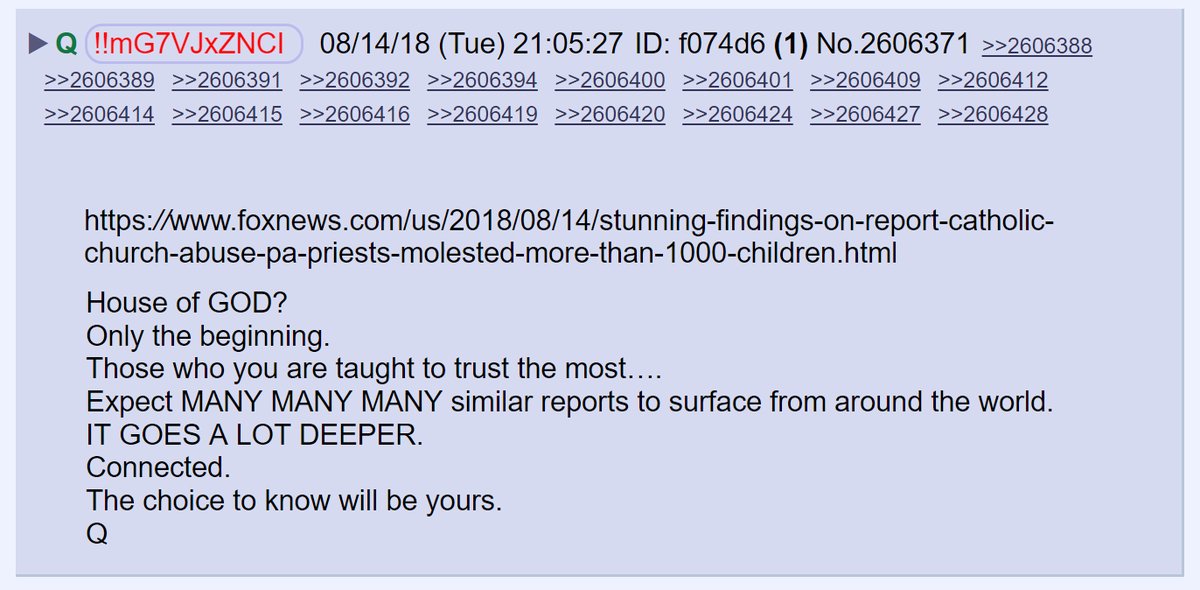 U.S.-HOLY SEE RELATIONS "The Holy See is the universal government of the Catholic Church and operates from Vatican City State, a sovereign, independent territory. The Pope is the ruler of both Vatican City State and the Holy See. The Holy See, as the supreme body of government of the Catholic Church, is a sovereign juridical entity under international law."
https://www.state.gov/r/pa/ei/bgn/3819.htm
Wealth? Power? Sanctuary against criminal prosecution? Recipe for ……. Q
---
Get your QAnon swag @ shop.QAlerts.app.
Social Media
@QAlertsApp
|
@QAlerts
|
|
Parler @QAlerts
|
Gab @QAlerts