1858
Aug 12, 2018 2:13:20 PM EDT
Aug 12, 2018 1:26:05 PM EDT
Anonymous
ID: 0f2d06
No. 2570066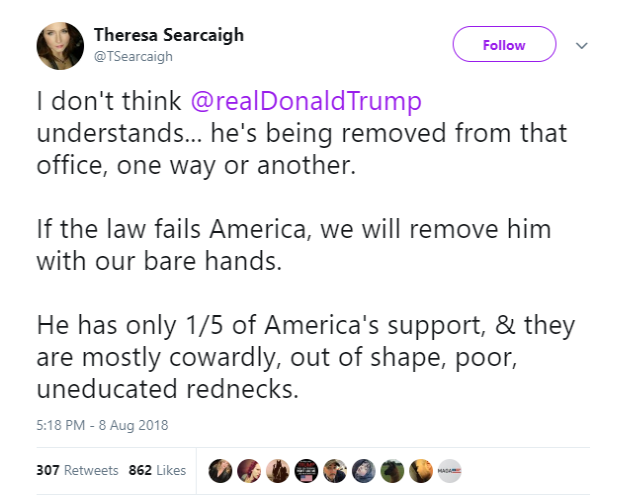 I don't know about you all, but I am in great shape, NOT poor, HIGHLY educated; although I am in the country, I am not a redneck, and most definitely NOT a coward. Bitch….threatening to remove POTUS with her "bare hands"
>>2570066 You are the MAJORITY - by far - and GROWING. FAKE NEWS' purpose is to project FALSE NARRATIVES. Q
---
Get your QAnon swag @ shop.QAlerts.app.
Social Media
@QAlertsApp
|
@QAlerts
|
|
Parler @QAlerts
|
Gab @QAlerts