Currently displaying post dates/times in Eastern time. To set your timezone or to make this notice go away, use the cogs icon at the upper-right to (re)select your timezone.
1786
Aug 01, 2018 1:07:04 PM EDT
Aug 01, 2018 1:03:27 PM EDT
Q
!CbboFOtcZs
ID: b3ecc4
No. 2391684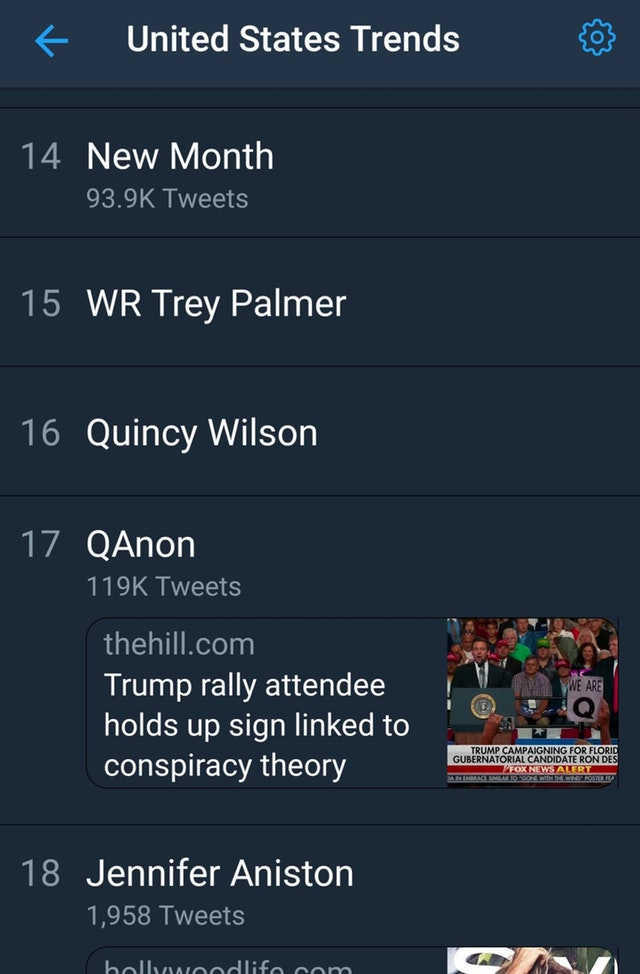 vAsJfTNZ643pn6fLWw156x7yLST5GWVArBaS5o3bNkE.jpg
>>2391684 You are now mainstream. Handle w/ care. The Great Awakening. WWG1WGA! Q
---
Get your QAnon swag @ shop.QAlerts.app.