Currently displaying post dates/times in Eastern time. To set your timezone or to make this notice go away, use the cogs icon at the upper-right to (re)select your timezone.
1154
Apr 15, 2018 8:59:33 PM EDT
Apr 15, 2018 8:54:38 PM EDT
Anonymous
ID: 8ab961
No. 1057113
Apr 15, 2018 8:27:37 PM EDT
Q
!xowAT4Z3VQ
ID: 531a51
No. 1056554
Side by side graphic. SS/LL deal drop(s) w/ orig timestamp(s). POTUS' Tweet. Important going forward. Q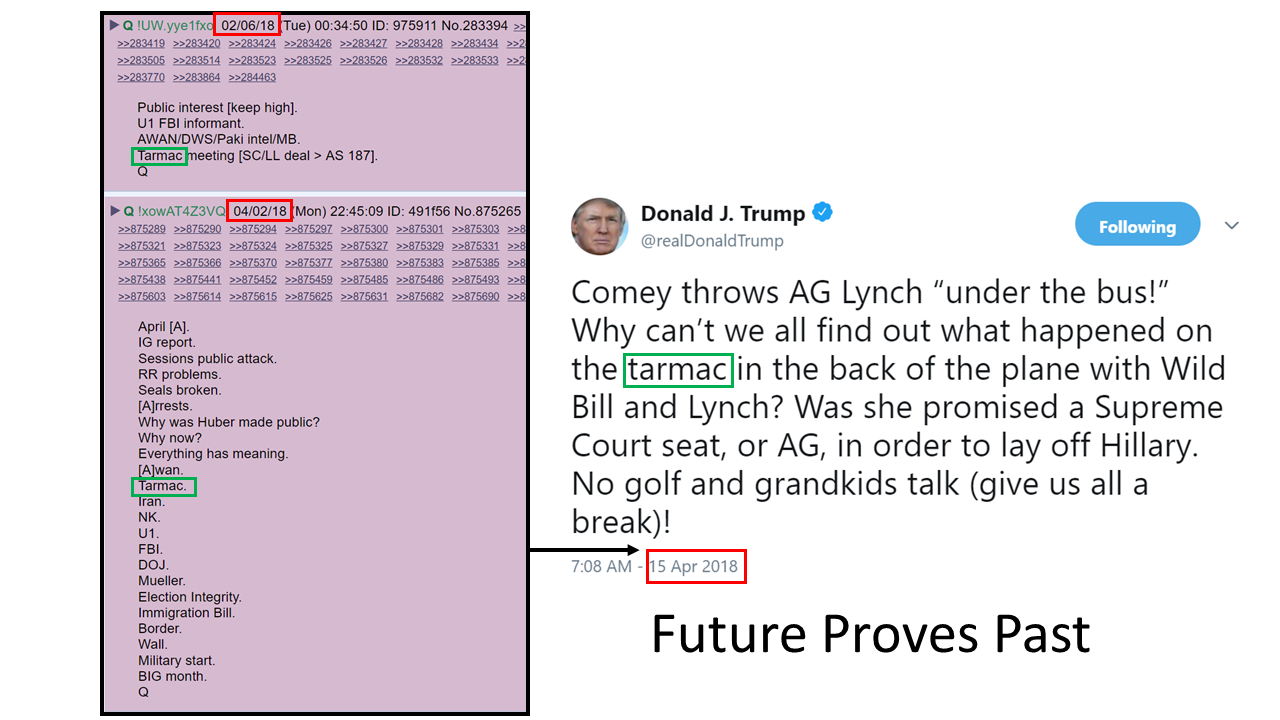 >>1056554 Done
>>1057113 Perfect example of why we are here. Thank you, Patriot. Thank you ALL! Q
---
Get your QAnon swag @ shop.QAlerts.app.