Currently displaying post dates/times in Eastern time. To set your timezone use the cogs icon at the upper-right.
920
Mar 10, 2018 2:09:03 PM EST
Mar 10, 2018 2:05:58 PM EST
Q
!UW.yye1fxo
ID: 5b7643
No. 614093
Mar 10, 2018 1:40:33 PM EST
Anonymous
ID: 478545
No. 613796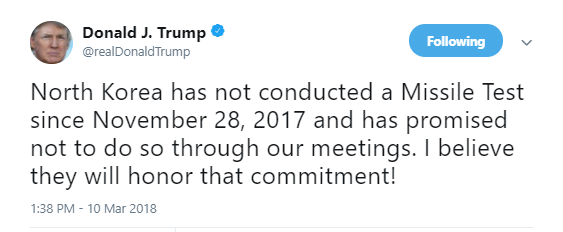 I swear Trump is killing me here. HAHA He keeps putting out clues he has already talked to Kim
>>613796 You are learning. How many coincidences before it becomes mathematically impossible? Wait until you learn who has been talking to you here. Q
>>614093 Another coincidence @Snowden Tweets after the '24 Twitter' requirement? Public view. You have more than you know. Q
---
Get your QAnon swag @ shop.QAlerts.app.