Currently displaying post dates/times in Eastern time. To set your timezone use the cogs icon at the upper-right.
2861
Feb 22, 2019 1:49:52 AM EST
Feb 22, 2019 1:47:17 AM EST
Q
!!mG7VJxZNCI
ID: bbf6c5
No. 5320696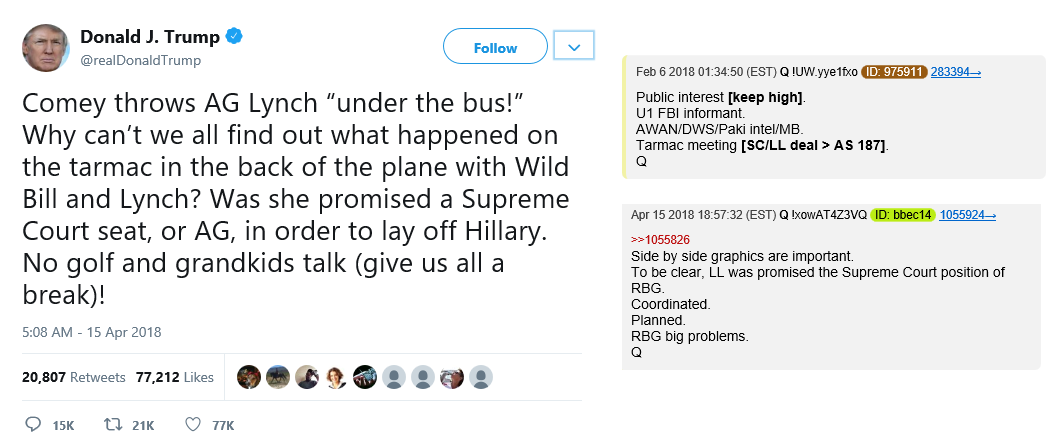 The Deal of a Lifetime? [Tarmac] meeting not planned according to [LL] & [BC]? Security reports indicate USSS (sec detail [BC] & FBI (sec detail [LL]) planned for meeting? SC/[LL] deal presented by BC? What actions did [JC] take days after? Less than a week after the tarmac meeting, [JC] announced that the FBI would not recommend an indictment against [HRC]? Returning to the news? Q
>>5320696 Just another coincidence we dropped [LL] was offered a SC seat on Feb 6th and backed up by POTUS on April 15th. Enjoy the show! Q
---
Get your QAnon swag @ shop.QAlerts.app.