Currently displaying post dates/times in Eastern time. To set your timezone use the cogs icon at the upper-right.
2829
Feb 20, 2019 10:42:46 AM EST
Feb 20, 2019 10:40:02 AM EST
Anonymous
ID: 8fcbe1
No. 5283173
Feb 20, 2019 10:35:49 AM EST
Q
!!mG7VJxZNCI
ID: 62a80d
No. 5283117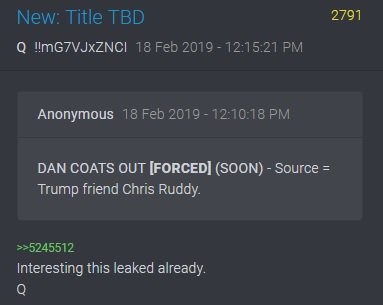 >>5283117 Didn't see Dan Coats in the MSM these last couple days, meaing there is no other logical reason for them to post outside of being hi to Q drops. P.S. Did Haberman stay on the train?
>>5283173
---
Get your QAnon swag @ shop.QAlerts.app.