Currently displaying post dates/times in Eastern time. To set your timezone use the cogs icon at the upper-right.
Oct 04, 2018 5:14:39 PM EDT
Q
!!mG7VJxZNCI
ID: 000000
No. 333
https://www.bloomberg.com/news/features/2018-10-04/the-big-hack-how-china-used-a-tiny-chip-to-infiltrate-america-s-top-companies
"Elemental's servers could be found in Department of Defense data centers, the CIA's drone operations, and the onboard networks of Navy warships." "Multiple people familiar with the matter say investigators found that the chips had been inserted at factories run by manufacturing subcontractors in China." "One official says investigators found that it eventually affected almost 30 companies, including a major bank, government contractors, and the world's most valuable company, Apple Inc." "One country in particular has an advantage executing this kind of attack: China, which by some estimates makes 75 percent of the world's mobile phones and 90 percent of its PCs." "But that's just what U.S. investigators found: The chips had been inserted during the manufacturing process, two officials say, by operatives from a unit of the People's Liberation Army. In Supermicro, China's spies appear to have found a perfect conduit for what U.S. officials now describe as the most significant supply chain attack known to have been carried out against American companies." The More You Know… Q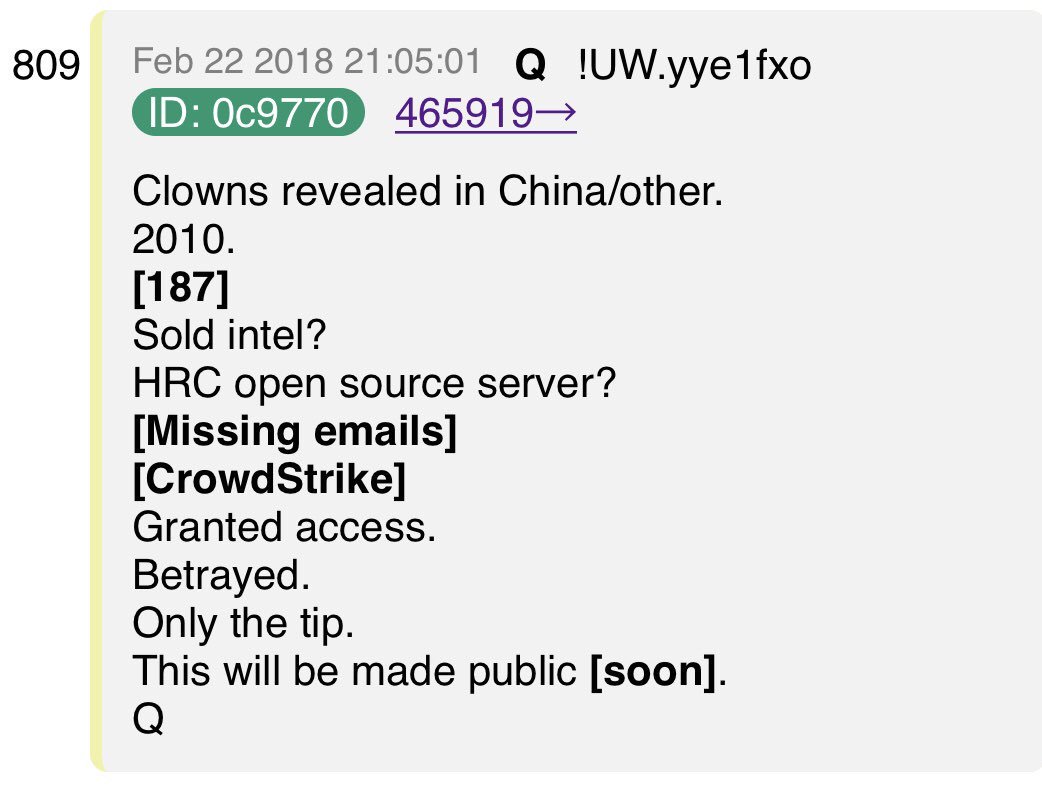 >>333
---
Get your QAnon swag @ shop.QAlerts.app.