Currently displaying post dates/times in Eastern time. To set your timezone use the cogs icon at the upper-right.
2265
Sep 21, 2018 7:30:10 PM EDT
Sep 21, 2018 7:26:35 PM EDT
Anonymous
ID: 6d85b3
No. 3128846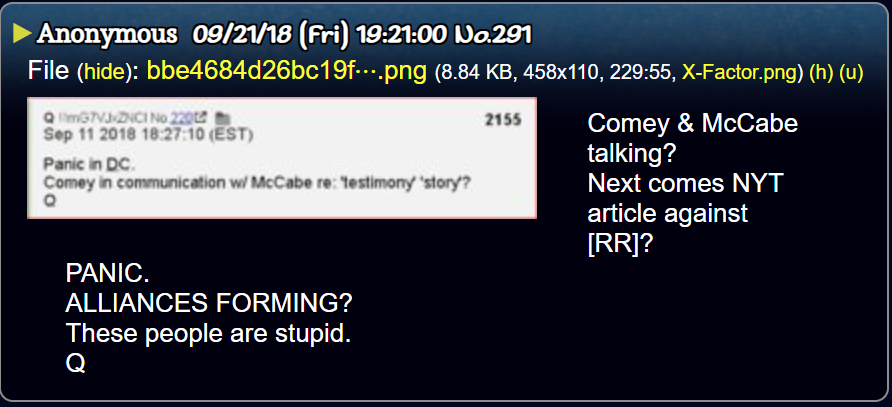 HAHAHAHAHAHAHA NO HONOR AMONG THIEVES
>>3128846 [McCabe] leak memos to NYT re: [RR]? Sound familiar? Think [Comey] memos. Q
---
Get your QAnon swag @ shop.QAlerts.app.