Currently displaying post dates/times in Eastern time. To set your timezone use the cogs icon at the upper-right.
1939
Aug 28, 2018 12:02:11 AM EDT
Aug 27, 2018 11:29:13 PM EDT
Q
!!mG7VJxZNCI
ID: 449c1e
No. 2761474
Aug 27, 2018 11:24:55 PM EDT
Anonymous
ID: 3f1e78
No. 2761427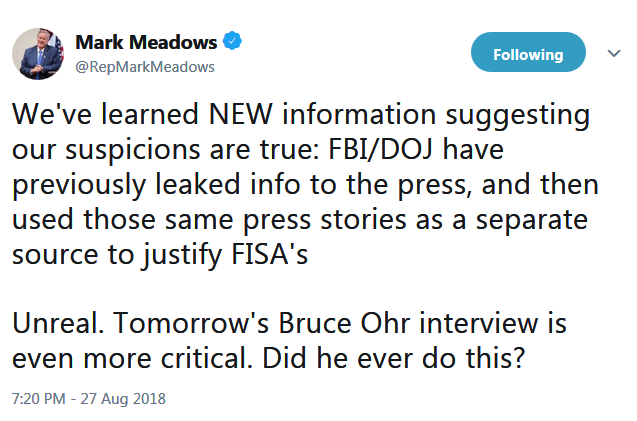 MMeadows FISA Ohr Leaks 8-27-18.PNG
Unreal. Tomorrow's Bruce Ohr interview is even more critical. Did he ever do this?
>>2761427
---