Currently displaying post dates/times in Eastern time. To set your timezone use the cogs icon at the upper-right.
1713
Jul 26, 2018 2:42:54 PM EDT
Jul 26, 2018 2:41:40 PM EDT
Anonymous
ID: 4.0E+35
No. 2298369
Jul 26, 2018 2:39:43 PM EDT
Q
!CbboFOtcZs
ID: 00f66d
No. 2298335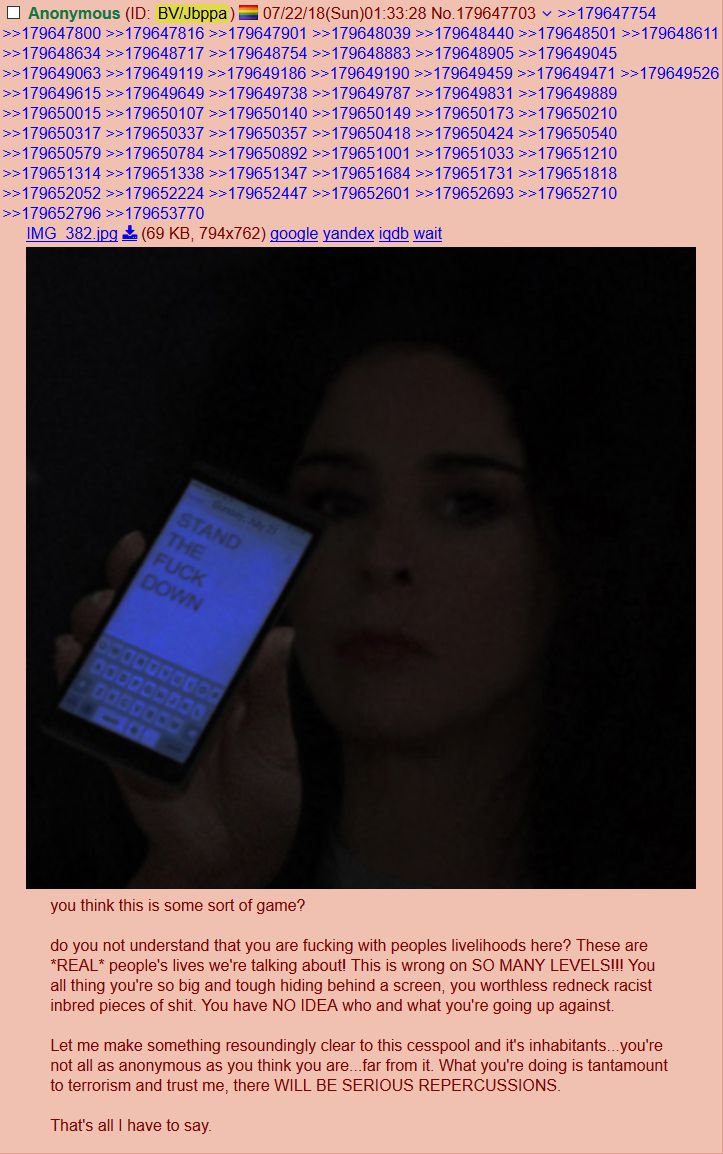 Put to death, therefore, whatever belongs to your earthly nature: sexual immorality, impurity, lust, evil desires and greed, which is idolatry. 6 Because of these, the wrath of God is coming. -Colossians 3:5 Your evil has no place in this world. Q
>>2298335 Proven shop…
>>2298369 The author of the post….. The face is never the author. Direct comms come in many different forms. Q
---
Get your QAnon swag @ shop.QAlerts.app.