Currently displaying post dates/times in Eastern time. To set your timezone use the cogs icon at the upper-right.
1628
Jun 28, 2018 5:57:51 PM EDT
Jun 28, 2018 5:47:51 PM EDT
Anonymous
ID: c426e4
No. 1945685
Jun 28, 2018 5:42:44 PM EDT
Q
!CbboFOtcZs
ID: 99e3dc
No. 1945571
>>1945408 Server or JA = truth exposed (SR). D's are in crisis mode. AWAN is bigger than you can imagine. Putin / U1 will come out post summit (they will try to apply artificial MSM heat to cancel). These people are corrupt beyond belief. America for sale. Sold out. Q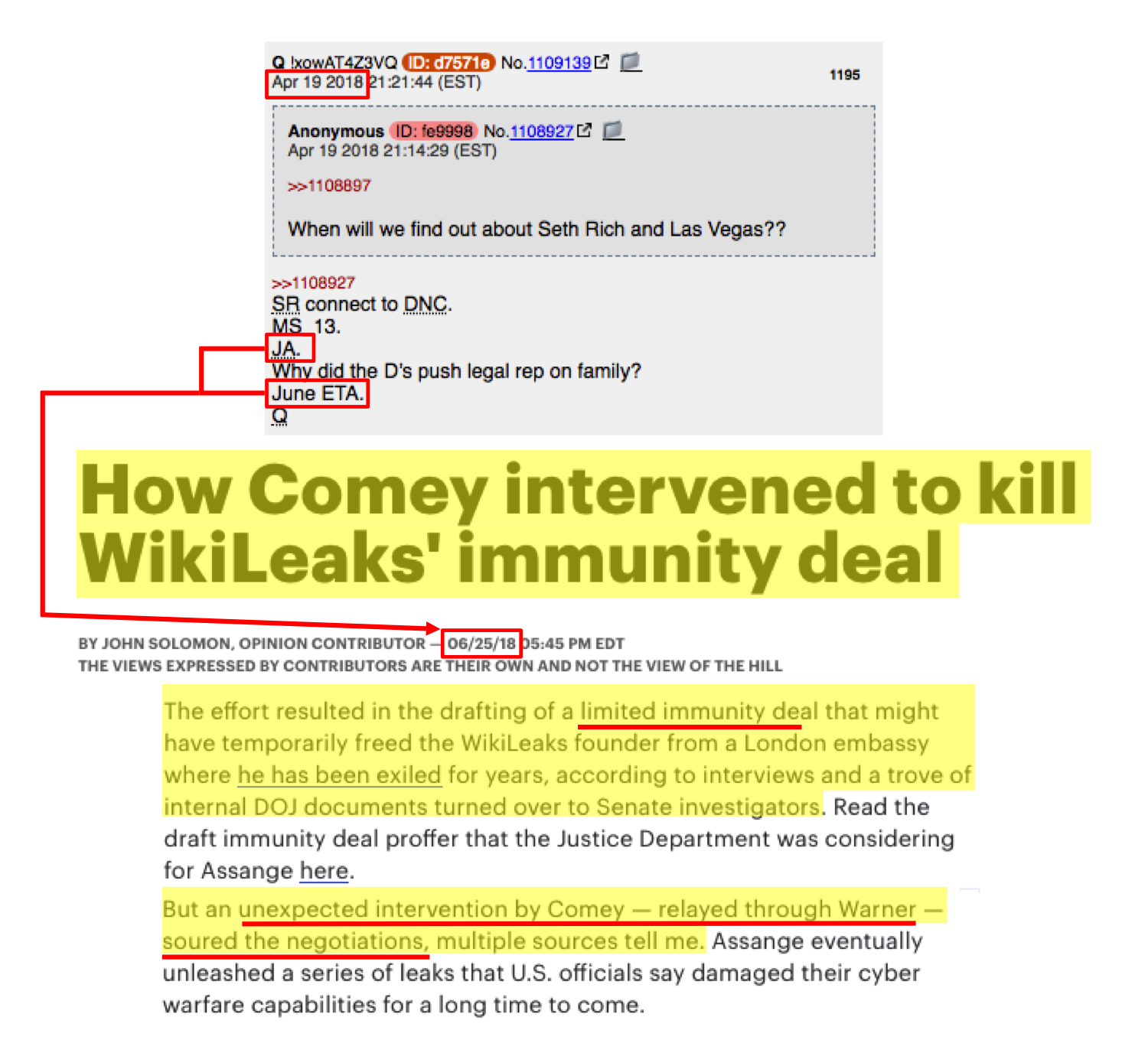 >>1945685 Coincidence? JA in the news a lot lately (out of nowhere). Crisis mode. Q
---
Get your QAnon swag @ shop.QAlerts.app.